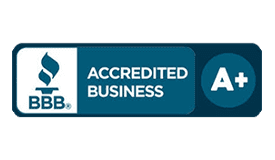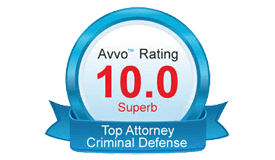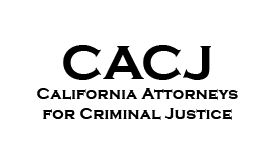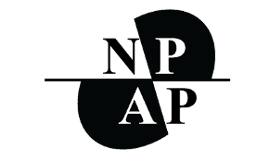 Criminal Defense Lawyers and DUI Attorneys with offices in San Mateo/Redwood City, San Jose and Palo Alto
Put 20+ Years of Experience in Your Corner
Attorney James Dunn is recognized as a leading criminal defense lawyer in the state, with more than 20 years of experience and a track record of over 1,500 cases. He has personally fought more than 100 cases through jury trial. His commitment to excellence and fighting for his clients has led him to be recognized as one of only 35 Specialist Members of the California DUI Lawyers Association, a qualification reserved for those dui attorneys who have met the stringent requirements for ongoing education and proven experience in the courtroom. He also has a perfect 10.0 "Superb" Avvo Rating.
The only way to win with a jury is to find the truth in your case, love your client, and be fair to the witnesses and honest with the jury.
Before entering private practice as a criminal defense and DUI attorney, James Dunn represented the state of California, where he prosecuted cases for the District Attorney as a post graduate law clerk. In that time he tried jury trials, felony bench trials, and worked for the Hardcore Gang Unit. He brings this experience to bear in every case he handles today, using his first-hand knowledge of the tactics that the prosecutor is using against his client.
Hire the Bay Area's Top Team of Criminal Defense Attorneys
If you are facing criminal charges - whether a DUI in San Mateo or San Jose, or a more serious felony elsewhere in the San Francisco Bay Area such as Domestic Violence, Embezzlement or Fraud, there is no better legal team than the Law Office of James Dunn. Head trial attorney James Dunn, has fought for clients in courts in San Mateo, San Jose and around the Bay Area for two decades and is recognized as the attorney who beat the odds for his client by changing the law – winning a landmark decision that was upheld by the CA Supreme Court. Brenner v. DMV ((2010) 189 Cal.App.4th 365)
Your defense team also includes:
Certified Criminal Law Specialist, Mara Feiger who is one of the Bay Area's only attorneys to hold this elite credential that requires additional examinations and licensing.
Former District Attorney Christine Bogosian.
Immigration Attorney, Jun Kim who assists the firm's non-US Citizen clients who are facing criminal charges.
The Law Office of James Dunn's legal team has an unrivaled track record when taking serious cases to trial and is ready to provide you with the defense that you need to beat the odds. The firm offers free initial consultations with a DUI attorney or criminal defense attorney out of their offices in San Jose, Redwood City, Palo Alto and Dublin/Pleasanton.
Superb Rated Trial Attorney


Mr. Dunn forever changed DUI law in California in the landmark "Breathalyzer Case" fighting for his client and winning in the CA Supreme Court. He is on the Board and is one of the only Specialist Members of the CA DUI Lawyers Association in the Bay Area. He holds a perfect 10/10 "Superb" rating on Avvo.
Certified Criminal Law Specialist
Mara is one of the few attorneys who has been awarded the distinction of California Criminal Defense Specialist. For over 27 years, Ms. Feiger has been winning exceptional results for her clients and she has taken over 150 jury trials to verdict.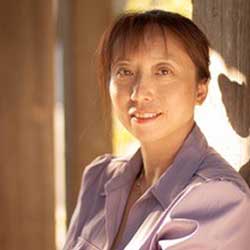 25 Years Experienced Criminal Defense Attorney
Gina Kung is a consistent help in arraignments, pretrial, discovery stage, pre-settlement status, alternative sentencing, and matters of negotiation and settlement. She also shares her experience in guiding high-level court settings, such as trials, in-custody matters, sentencing. She has decades of problem-solving experience as an attorney since graduating University of Dayton College of Law in the early 1990s.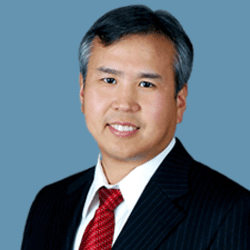 Immigration Attorney for Non-Citizen Clients
When clients of the firm are not US citizens, Mr. Kim provides expertise and guidance to ensure that clients' immigration rights are protected. This helps them to avoid consequences that could later prevent them from becoming US Citizens or could make them subject to deportation proceedings.
Put a former San Mateo Prosecutor on your side. Christine Bogosian has successfully resolved all types of misdemeanors and felonies including serious and violent felonies such as robbery, residential burglaries, domestic violence, and assault with great bodily injury.
Criminal Case Timeline
Free Initial Consultation

If you or a loved one has been arrested, contact us for a free consultation. We'll listen to your story, review your options and together formulate a plan. Our goal in all cases is to get your case dismissed and the charges dropped.

Prefile Stage

If you are under investigation for a crime there is a narrow window during which your attorney can influence the decision on whether or not charges will be filed. If this is your situation, contact us as soon as possible so that we can help you avoid arrest.

Arrest and Bail

If you are concerned about the possibility of being arrested, we will take over and work with the authorities to avoid inconvenience and embarrassment. If you are arrested, remember that you should not discuss ANY details with the police before talking to us.

DMV Hearing (DUI Cases Only)

If you have been accused of a DUI, you have only 10 days from the date of arrest to request a DMV hearing. It's important to have your dui attorney formally request this hearing because if you don't, your license will be automatically suspended. Our San Mateo DUI attorneys will represent you at this hearing and make every effort to retain your license.

Arraignment

The arraignment is the hearing during which an accused pleads guilty, not guilty or no contest. Our clients always plead not guilty at the arraignment which allows us to start the process of your defense.

Attorney Investigation

The Law Office of James Dunn works with skilled investigators, psychologists, blood test labs and other experts that allow our clients to prove their side of the story.

Plea Agreement

Many cases can be resolved without going to trial. Options such as community service, anger management counseling, home detention and first time offender programs may be applicable and allow you to avoid jail. Please ask us at your consultation.

Pre Trial Conference

The purpose of the Pre Trial Conference is to determine if there is enough evidence against the defendant to justify making the defendant answer to the alleged charges. The pretrial conference may provide an opportunity for your attorney to request a dismissal, reduction of charges, or force the prosecution to prove their case.

Jury Trial

Throughout his more than 20 years of legal practice, Mr. Dunn has personally fought more than 100 cases through jury trial and beyond, including successful appeals affirmed by the California Supreme Court. This hands on experience has allowed the firm to accumulate an extensive amount of knowledge in what works and what doesn't at trial.

Over 20 Years of Experience
As seasoned defense lawyers with prosecutorial experience, the legal team has a thorough knowledge of how to succeed in the Bay Area's criminal justice system.

10/10 Superb Avvo Rating
Avvo is a lawyer rating service that uses a mathematical formula that factors in peer reviews, case results, experience, and more.

More Than 1,500 Criminal Cases
As defenders who have seen it all, James Dunn and his team have battle-tested insights into what it takes to win even the most complex cases.
Proven Advocacy in 100+ Trials
We won't back down from a trial if that's what it takes to defend your full rights. We are skilled litigators who can fight for you in court.
The Law Office of James Dunn is a full service criminal defense firm with attorneys that understand the difference between a convenient accusation and all sides of the truth. So many times, police, spouses, friends, loved ones and poor advocates jump to conclusions. We listen and develop tailor-made advice for your special situation.
"When you are accused of a crime or other bad acts, your world can unravel. Don't despair. First, talk with a lawyer. When you are cited or arrested, if there is a warrant or notice to appear in court, you are not done."
You know your business. Our business is beating or mitigating cases involving theft, driving under the influence, drugs, domestic violence and battery/assault matters. We understand and successfully handle more than that: we are successful with workplace accusations of fraud and embezzlement and date assault accusations as well as child molestation cases. We'll hear your story and reserve judgment. Once we understand all the facts, we can lay out the best defense.
Work with a team of experienced, caring lawyers who understand all potential concerns. We take our responsibility very seriously, and if we agree it makes sense to work with each other, we can help you put your best foot forward.
Even if you only have a few more minutes to talk, first, talk with a lawyer.
Call us 24/7 for a free consultation (650) 539-0809
.

You want Jim Dunn on your side!
My first DUI lawyer for the same case and who was highly recommended, cost twice as much as Jim Dunn, could not close the case like Jim did, was unavailable to be reached on his personal cell (had to go through his secretary all the time), and was not as personable as Jim Dunn. And on the contrary, Jim was easy to reach and even called me several times to check in; also, my first lawyer would not do a thing unless you read through and signed page after page of legal jargon to "prove" why he was worth the outrageous retainer. Jim Dunn didn't even charge me until the case was settled. Also, my first lawyer was confused as to what the judge ruled, and this led to a misunderstanding and a bench warrant that led to my arrest two years after the DUI. Jim Dunn had a VERY good understanding of the law and was able to explain every possible ruling before our court date and clean up the mess my first lawyer helped to make. Jim Dunn is trustworthy, reliable, personable, honest, and fair, especially when it comes to his costs. Take it from me, he is HALF the cost of these "hot shots," but gets twice as much done. He came to my jail cell in Redwood City on a Sunday night to help get me out that following Monday. My family was unable to reach my previous lawyer whose "care" I was still under. Jim wrote up a transfer, got me a trial the next day, and got my bench warrant dropped within one day! The legal and justice systems are a nightmare, you don't want to get caught up with them, but if you do, you want Jim Dunn on your side!
Reviewer: Charlie M. — July 24, 2016